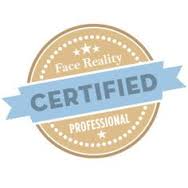 Needing a little more in your skincare? No worries, we are also excited to have our own Face Reality Acne Specialist to help those who struggle with the effects of acne at any age.  Tasha is our certified Face Reality Specialist who treats acne, rosacea and hyper-pigmentation with a combination of in-office treatments and managed home care with custom-formulated specialized products. We get far better results than traditional methods of using antibiotics and dangerous drugs, such as isotretinoin (Accutane). Our modality is far less expensive and far more effective than medi-spa treatments such as laser and LED Light therapy.

Hale & Hush, the only professional skincare line to focus exclusively on sensitive skin. For occasionally to seriously sensitive skin, Hale & Hush has sensitive skin covered.  With their roots in oncology cosmeceuticals, they understood that sensitive, health-challenged skin® requires delicate treatment. We set out to provide that.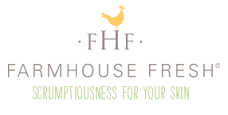 Parlour 9 has partnered with Farmhouse Fresh to be able to offer an exquisite body and skincare treatments that will have your senses delighted. Each product is made up to 99.6% natural, they are free of parabens, sulfates, and mineral oils. With high performance formulations that will address all of your skincare needs.