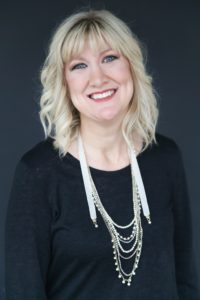 Kristine
Salon Owner- Stylist & Hair Extension Specialist
Kristine has thoroughly enjoyed being in the hair industry since 2002. She is an Advanced Hairstylist, Hair Extension Specialist and a National Educator for PerfecTress Hair Extensions. Offering services in Men and Women's haircutting (including razor cuts), hair coloring & foiling, formal styling, Brazilian Blowouts and Perfectress Hair Extensions (Strand by strand, tape weft and link wefts) and the Evolve Volumizer hair supplement system. She really takes the time to listen to each of her clients' individual needs and strives to give every client great customer service and a relaxing hair experience. Continuing Education is very important to her, and she is continually looking into and attending new classes to stay current with the new trends. Since graduating from Scot Lewis School of Cosmetology in 2002, she went on to complete advanced training with Cole's Salon, has taken classes from UNITE, Lanza, Davines, Aveda, Bumble & Bumble, GHD, Bio Ionic styling, Pivot Point, Wella color, All Nutrient Organic Hair color, Brazilian Blowout, Cinderella Hair, PerfecTress Hair Extensions, Formal Styling, just to name a few. The most important thing to her is that you leave with a style you love that highlights your features, represents who you truly are, and makes you feel good about yourself!
Parlour9
Ashley
Salon Coordinator
Ashley graduated cosmetology school back in 2010. After taking time off to stay home with her children, she was very excited to get back into the salon! With her knowledge, interest, and love of the industry she is able to easily assist our guests with their scheduling needs and inquiries; as well as provide an enjoyable and welcoming experience. She has no problem going the extra mile to make sure all of our guests at Parlour 9 feel right at home.
Parlour9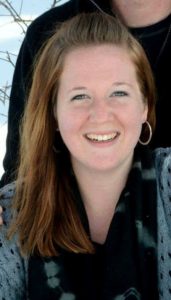 Lisa
Stylist & Children's Stylist
Lisa has been in the hair industry since 2004. She is great with any haircut, color or smoothing treatment, and has become our children's stylist very popular with the kids. She has gone to many classes over the years and continues to attend them regularly to keep her up to date on all the new hair styles and trends. With her friendly, upbeat personality, you will feel right at home in her chair.
Parlour9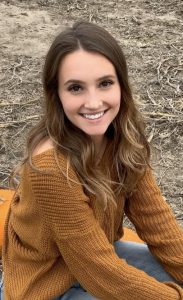 Greta
Stylist & Ombre' and Balayage Specialist
Greta is a hairstylist from Apple Valley, MN. She moved out to Arizona for a while to further her education in cosmetology but made the decision to move back to her home state. Greta's clientele mainly consists of balayage/ombré and foiling but she is also knowledgeable in chemical hair services, women's, men's and kids cuts, styling and event updos, hair treatments and facial waxing. Greta's biggest priority is to keep the integrity of your hair and to make you feel like the best version of yourself.
Parlour9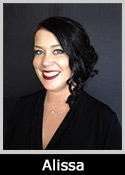 Alissa
Stylist, Massage Therapist, and Nail tech
Alissa is originally from Detroit lakes, MN. We are lucky she is now in Lakeville.
From cutting edge haircuts, colors, formal styles, massage, manicures and pedicures, she has you covered from head to toe! Being dual licensed in Cosmotology and Massage Therapy, there's nothing she can't do. Alissa's big personality will leave you feeling right at home.
Parlour9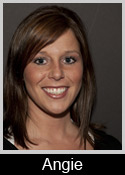 Angie
Stylist
Despite her small stature, Angie is big in knowledge! An Aveda-trained Stylist, she brings that comforting touch to her clients at Parlour 9. Extensively trained in all aspects of cutting and coloring, she is sure to create a style to suit your lifestyle.
Parlour9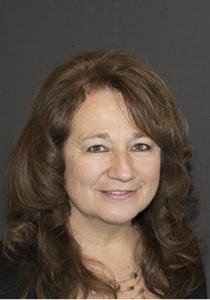 Jackie
Barber
Our Resident barber. She has 30 years of haircutting experience and enjoys classic perming as well. She'll tell you that the men's cuts are her favorites. Her positive attitude will help you to foget about any problems you had before you sat down in her chair.
Parlour9
Roxie
Massage Therapist & Usui Reiki Master
Massage Therapist & Usui Reiki Master
Roxie moved to the south metro region from Massachusetts in 2014. She has been practicing massage therapy since 1997 upon graduating from the Stillpoint Center School of Massage in Hatfield, MA. In 2007. She achieved her Usui Reiki level 2 at the Kripalu Center, Stockbridge, MA, and in 2009 her Usui Reiki Master certification. She specializes in deep tissue and trigger point release. Her main goal is to give you a relaxing, and therapeutic session catered to your individual needs.
Parlour9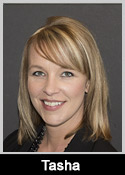 Tasha
Advanced Practice Esthetician (AP), Acne Specialist, & Eyelash Extensionist
Tasha has been in the business of making skin glow and natural beauty shine for over a decade here in Minnesota. Her knowledge in the science of skincare is vast, as well as the latest in makeup trends and techniques. Putting her client's desires and needs are extremely important to her, and she is constantly educating herself in every asset of the industry! Tasha has trained with Faces ETC of MN, which is a well-known professional makeup artistry school in Minneapolis. She was also an educator for Satin Smooth teaching all ranges of waxing techniques and skincare treatments. Whether you need a relaxing facial, a customized wax service, or acne care, she will take great care of you. We are proud to have Tasha apart of our salon, and we know that you will be just as pleased with her as we are!
Parlour9
Chris
Advanced Practice Esthetician(AP) and Cosmetic Tattoo Artist
Chris is an advanced practice esthetician(AP) and cosmetic tattoo artist. Since 2006 she has worked in the medical spa industry and has practiced under top doctors in dermatology and cosmetic surgery. Chris was trained in microblading at the American Microblading Academy in Chicago, IL and is always keeping up to date on the newest treatments and products available. Chris enjoys working closely with each client to create a highly personalized skin care treatment regimen that fits their needs and achieves the results they are seeking.
Parlour9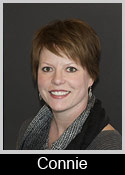 Connie
Stylist & Massage Therapist
Connie's career as a stylist began in 1991 and isn't showing any signs of stopping. In 1997, she graduated from the Minneapolis School of Massage as a Massage Therapist so that she could change gears and offer her clients more. She has enjoyed honing in her technical skills as a stylist by taking part in Advanced Purelolgy Training, Oscar Bond with L'Anza Cutting and Coloring, Matrix and Kadus Color Training and Wayne Grund Advanced Razor Cutting. In 1999, the urge to become a business owner was so strong in her that she focused all her "free-time" on opening Studio Bodair. After 8 successful years as an owner, she felt called to hand off that responsibility and re-focus purely on her clients. Connie is multi-talented and feels more passionate than ever before about providing her clients awesome massage, haircuts, colors and texturizing services all with in-depth product prescriptions and advice.
Parlour9
Janette
Stylist
Janette has been a stylist in the Lakeville area for 25 years. Her cosmotology education was completed in IL in 1989. Since then she has continued to learn and develop her skills by attending additional classes and shows. She carries a managers license and from 2009 to 2013 owned a salon.
She has attended classes in coloring, cutting, natural curl, smoothing treatments and latest trends.
One of the many areas of hair she enjoys working with is naturally curly hair. Since having natural curl herself, she feels she is able to provide an understanding of the struggles and also ease of natural curl.
It is important to her to help clients feel comfortable and educated when they are looking for a new look, color, styling products, or concerns with thier own hair, She believes in taking the time to listen and hear what s important to each client and to help them achieve a look that is just for them and also their lifestyle.
Janette truly loves what she does and strives to have that passion show in each client that she works with
Parlour9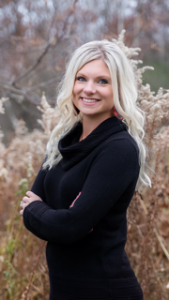 Meranda
Stylist
Meranda loves to perform a variety of services while using her friendly personality to make sure you feel at ease in her chair. Meranda is great with color and also performs natural nail services, and waxing. She loves spending time on her clients and genuinely gets to know each and every one.
Parlour9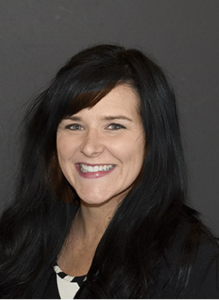 Shannon
Stylist
Shannon has been in the beauty industry since 2000. She excels in all aspects of haircare, she will use her expertise to find the right look for you, whether it's coloring for the professional, or that dramatic cut that shows off your lifestyle. Having experience as an educator and stage work, she has set herself apart from the rest.
Parlour9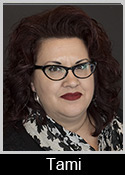 Tami
Stylist and Nail Tech
Tami specializes in both hair and natural nails, including manicures, pedicures, gel polish, men's and women's haircuts, foils, colors, smoothing treatments and formal styles. Tami loves to pamper her clients, and takes time to educate them in their home care of both their hair and nails. Her attention to detail, ability to really listen to her clients, and love of her job make her clients feel special and want to come back time and time again.
Parlour9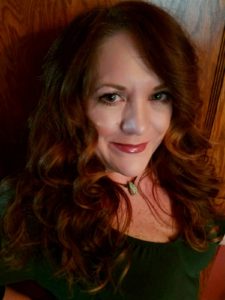 Tammy P
Stylist
My main objective is the integrity of your hair. I take what can often be an intimidating process and make it relaxing and fun.
Helping clients with their own personal style so that they can feel their vest is the reason I love what I do. Education is crucial not only for myself, but for the client as well. Not only will I give the perfect blowout, I will take the time so that you are able to replicate it at home.
Using Balayage techniques and other forms of hair painting utilizing Color, I can specialize to make sure every client leaves with a color that is not only beautiful, but suits their lifestyle and personality as well.
Parlour9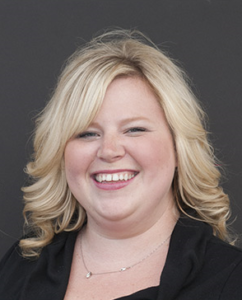 Tracey
Stylist
A veteran stylist, Tracey has extensive training in coloring and foiling to keep your hair looking natural yet fund. Her expertise in razor cutting compliments her scissor cuts to achieve today's trendy styles. A master in formal styles, Tracey is highly sought after for proms and wedding parties.
Parlour9